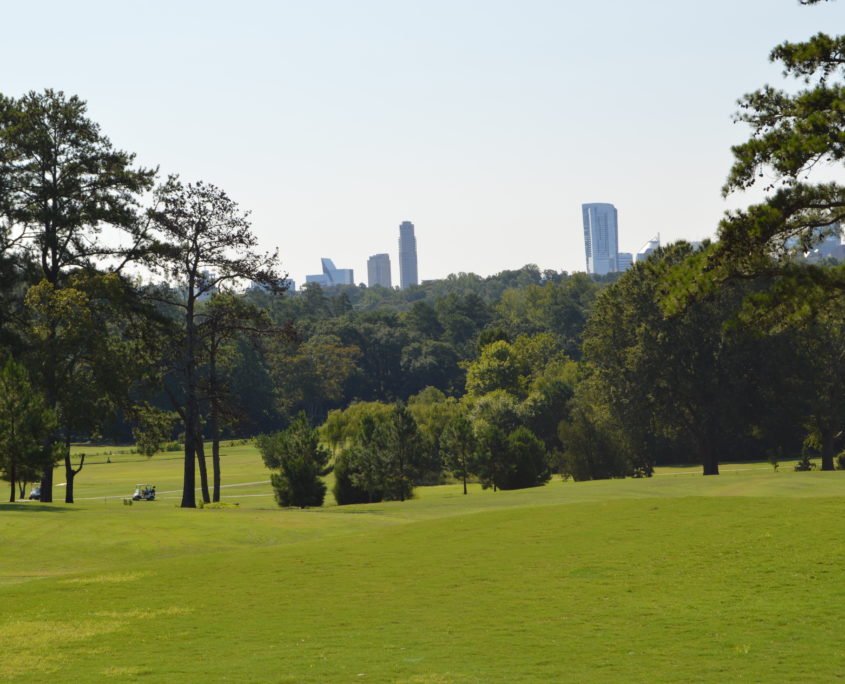 Benefits
Free walking after 6 pm every day at our 18 hole locations.
Free range balls at Browns Mill Golf Course.
$10 9-hole "Early Bird" special before 8 am Monday – Friday at Chastain Park, Browns Mill, and Alfred "Tup" Holmes.
Juniors play for free during any $13.50 time
All for only $30 a month.
Please visit any City of Atlanta golf course to sign up.
Browns Mill Pass Rates
| Mon-Thurs |   |
| --- | --- |
| Open – 8AM | $13.50 |
| 8AM – 2PM | $25 |
| 2PM – Close | $13.50 |
| Fri-Sun |   |
| --- | --- |
| Open – 8AM | $25 |
| 8AM – 10AM | Rack Rate |
| 10AM – 2PM | $25 |
| 2PM – Close | $13.50 |
Chastain Park Pass Rates
| Mon-Thurs |   |
| --- | --- |
| Open – 8AM | $13.50 |
| 8AM – 2PM | $25 |
| 2PM – Close | $13.50 |
| Fri-Sun |   |
| --- | --- |
| Open – 8AM | $25 |
| 8AM – 10AM | Rack Rate |
| 10AM – 2PM | $25 |
| 2PM – Close | $13.50 |
Alfred "Tup" Holmes Pass Rates
| Mon-Sun |   |
| --- | --- |
| Open – Close | $13.50 |
Candler Park Pass Rates
| Mon-Sun |   |
| --- | --- |
| 4PM – Close | Walk for Free |
To cancel your Fore Pass, please email Merrick Parker at meljohnson@atlantaga.gov